Mission
Community United Providers (CUP) is a non-profit organization that was incorporated with the mission to pursue health, education and wellness initiatives for the advancement of medical care in New Jersey and surrounding areas. These initiatives are opportunities for CUP physicians and healthcare personnel to upgrade the quality of community based diagnostic, treatment and prevention services.

Goal
In an era of reduction in medical services, the primary goal for CUP is the improvement of medical resources, therapeutic outcomes and disease management for New Jersey and surrounding areas. This goal addresses ongoing change as well as the need for more patient education in healthcare. Since the need is growing, these are the objectives CUP has identified to make a significant difference.
Help patients better understand their medical problems and promote their own wellness.
Inform and empower patients to use available resources and services to maintain good health.
Support CUP physicians in the management of their medical offices and treatment of patients.

Programs
CUP physicians participate and perform services for the community. The services are part of programs designed to improve the quality of healthcare, increase health awareness information, and help citizens take control of their health.
The organization has nutrition weight loss programs, meetings to empower and educate patients about proper diet and self-management techniques.
The organization conducts asthma wellness sessions, developed to inform children and adults about symptoms, conditions and medications.
The organization holds activities for the senior population, helping them maintain a healthy, active lifestyle through senior care wellness and health education programs.
The organization publishes health materials and directories, information to help citizens become more proactive about good healthcare.

Services

Ask Your Medical Question
CUP has partnered with OBHealthy Physician Health Network, a team of African American Doctors. Ask Your Medical Question free webinar is held every 2nd Saturday of the Month at 1 pm ET.

Fundraiser

Golf Invitational
Join CUP for their Annual Dr. Omar Bey Golf Invitational, TBD September 2023. Come have fun and mingle with the CUP physicians and CUP supporters.

Contributions
CUP accepts tax-deductible donations for the Children Asthma Management Program and Senior Care Wellness Program. Checks or money orders can be made payable to Community United Providers and mailed to the address shown below. Support is appreciated to continue healthcare initiatives that improve wellness in the community.

Contacts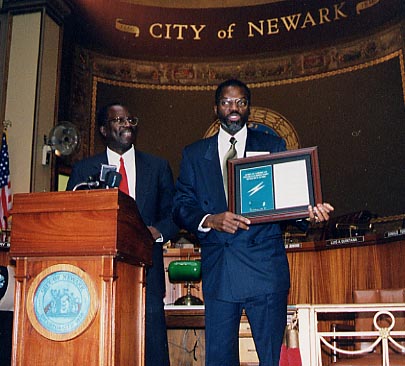 Omar Bey, MD
Founder & Chairman

Hamlet Bey
Executive Director

Community United Providers
P.O. Box 6009
Newark NJ 07106

Email:support@cupi.org